I know it's March, but I did make a promise to myself that I would write more long form. While it's ok to fail, I think it just hurts a bit more when it's something you really love to do but seriously cannot find the time.
I've decided to do a Year in Review for 2021 as the first post in 2022. Let's get crackin.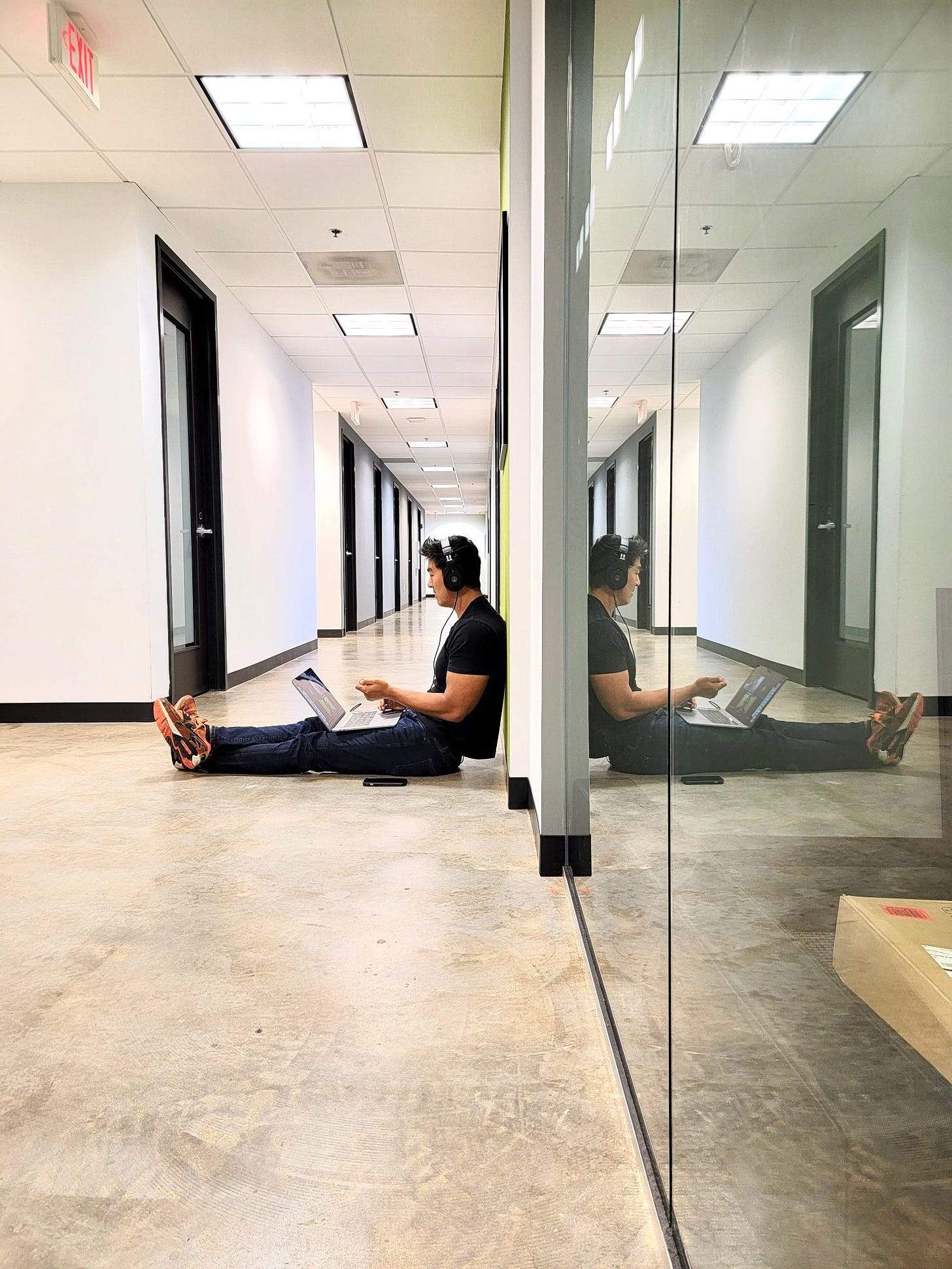 A Company of 14 – January 2021
Last year in January we only had 14 people at our startup. We had myself and my co-founder, a CFO, and our OGs and early development contract teams who have helped us build the foundation of what we have today. We needed a CEO, a CTO, a Chief Product dude, marketing director, retail and b2b leads, HR and more. Our trajectory and growth was well poised for an amazing start to 2021 and demand for our product was never the issue. Scaling our company to a size and maturity necessary to facilitate this growth was #1, improving our core applications #2, and managing supply chain issues #3.
This was also at the height of the craziness around Covid as well as massive global supply chain constraints!
I distinctly remember moments of sheer excitement around the prospect of the market favoring us and our underlying blockchain/token, as well as the backlog of waitlist orders filling: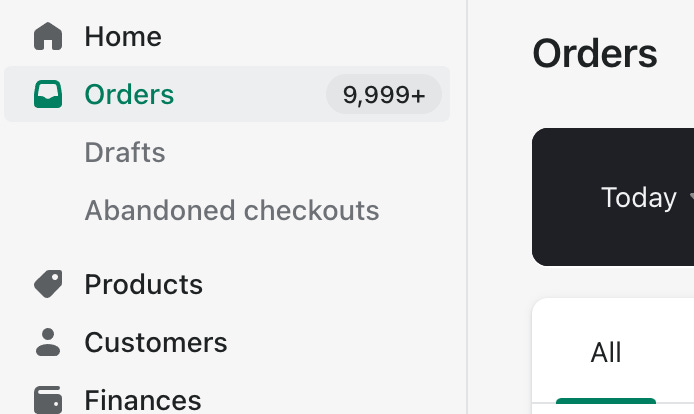 Demand has never been an issue for our product, it was always supply… and from what we found out later, supply shortages would be something we'd have to overcome. 2021 was shaping out to be our most challenging year yet.
Quick Funding & New CEO – February-March 2021
Execution has always been a hallmark of our culture any of the startups I build. It was also drilled into us by our anchor investor and Chair of the board. Execution trumps analysis in complex systems. The biggest mistake most businesses make is trying to plan out a solution within a complex system. It's just not possible. Luckily for us, our supply issues and our supply chain was a complicated system, with just enough knowns to move swiftly.
It is through this spirit of execution that the HNT Multi-Strategy Fund was created, with the help of our investors and investor partners, we were able to put together a $10M fund to help us purchase much needed miners to ensure we had enough for the imminent supply-chain shortage that was yet to come. This is agile-thinking in action!
Through all of this was the daily interviews of leadership candidates that we so desperately needed. At this point, I was very much still playing multiple roles of our leadership gaps: CEO, CTO, Product Lead, Lead Developer, Lead Marketer, and more.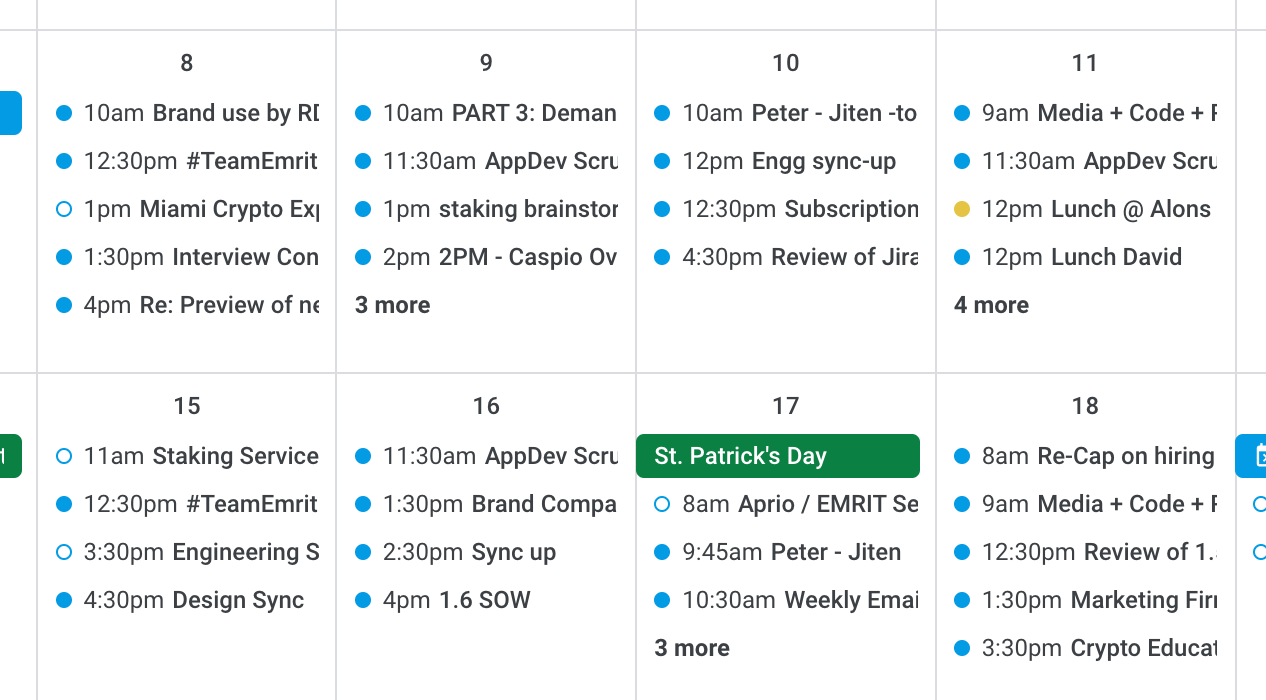 From Switzerland with Love
In March of 2021 we settled upon a new CEO who lives in Switzerland. While this distance was not ideal for the high-touch culture we had created, it matched well with our global community. We already had contract teams out of Spain, Poland, Nicaragua, and India and our community touched over 50 countries. For us to expand our leadership team beyond India was a challenge worth accepting.
We were in expansion mode. Not only did we have the greatest supply of retail miners ready and available to ship out to our customers, but we had just crossed 5000 community members in our Discord channel, and HNT was just hovering around $3.50…
Version 1.6 to Stop the Bleed & Rebranding – April-July 2021
In late December of 2020, we pushed out our MVP of our web dashboard so that our users could get access to the metrics of the miners they owned and how much they were earning. While this MVP served its purpose, it was far from good. Frankly, it was sometimes near-unusable. From weekly crashes and bad data in and out, it was a nightmare. Compounding this was our massive retail and B2B growth. Our ground game was solid, our social marketing working, our discussions with larger B2B players were expanding, and our deployment partners were getting excited. If only our technology stack could be improved… faster!
This was the second hardest time of 2021… a full four months of pure grind. There were days that I had 10-14 meetings, sometimes starting at 7AM and finishing after midnight for our India teams! We all know that multitasking is terrible and juggling way too much will eventually kill you… but these are the times that I become alive!
I remember days where I would begin my morning discussing data, from there to product development discussions around our mobile app, to finance discussions and investment discussions, to creating multiple videos for multiple social platforms, interviewing candidates, building decks, and finishing my day coding our core logic till 3AM… this is what we signed up for, isn't it?
The Savage Beast Soothed
The moment you complete something, it just frees you up for the next big item to consume your life. While getting v1.6 of our dashboard out was great, we still had a mobile app to build and a growing and starving community for features and value.
One of the greatest feelings come when you receive positive feedback for all the work you've put in, this is also why I enjoy Twitter as it allows me to create milestones for hard work well done:
Seriously. Our world first #hardwaredrop of giving out FREE $HNT miners is truly a set-and-forget. You just earn. Free. Money.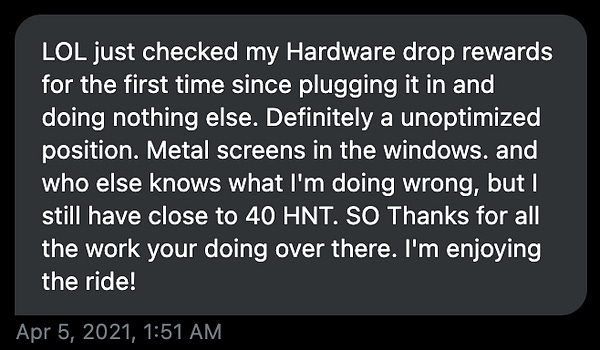 12:35 PM ∙ May 5, 202118Likes1Retweet
It's feedback like this that keeps us going. I've always wanted to change lives. I want all the products I build to change lives!
The Real Grind for Mobile & 2.0 – August-October 2021
With little time to celebrate our successful release of v1.5 and a very quick v1.6, we were already diving deep into our 2.0 launch that coincided with our mobile launch in October of 2021. The market was heating up, HNT had already doubled in value and was looking to triple. Our strategy to purchase up miner supply was working, however we needed to ensure we had other partnerships in the pipeline to expand our funnel and increase our offerings. The Helium chain was about to go through a major change as well: Nodes and staking. We wanted to make sure we were on the bleeding edge of these new opportunities… but we needed to get our next iterations out. It was time for monster agile.
We churned away at 2-week sprints, with three development teams all working in concert. Not only that, we did the stereotypical startup thing: weekends and late nights. I look back at these 90 or so days with fondness now, though I remember the amount of stress we put on the teams to deliver. I am to blame for this. While I myself took on way too much and our teams took on way too much, I am not always the greatest model of work-ethic. I don't turn off, and this works to our advantage, and disadvantage.
Sustainable Pace & Scaling Yourself
It's amazing how often you have to re-remember the good wise words of agilists of the past and good sayings that keep you on the straight-and-narrow. In most cases I've found, we simply have to remember them after we've crossed the boundary, after we've gone too far and got burnt. Or burnt out.
I came away from this release of 2.0 and mobile with not only a great sense of accomplishment and fulfillment, but also a realization that it never had to be done the way it was. Yes, we had hired on our CTO, our Chief Product Officer, our Marketing Director, inside-sales and outside-sales as well as began scaling each of these respective teams, but ALSO integrated these new players while also working on an amazingly tight schedule. Even (I) knew this was way too much. Somehow, we survived.
Agile is meant to be a sustainable way to build great products and services. I know this to the core. The balance has always been speed-of-execution (and) sustainable pace. I know of all of the upper management stakeholder pressures. I know of them better than most since I'm dealing with their money! A great leader protects their team from burnout. Want to know my greatest retrospective takeaway? That I have to do this better next time. I did not do a good job at all. My team hurt. They got the work done, yes! But they burned for it. I owe them a lot for the success this company has today. Their blood is in the code. Their blood is in our operations and supply chain processes as well as our customer service tickets.
I've spent a lot of time this year considering my leadership of this baby to where it is today and where it needs to go next. Sustainable pace must be part of the DNA of our culture.
I will do better next time and I'll write more on this later…
The Transition Begins – November 2021-February 2022
My mandate set out by our anchor investor was very clear when I became the Co-Founder:
Build the business to sustainability- CHECK.
Hire the executive and leadership team – CHECK. From 3 to 63 people.
Ensure we're profitable – CHECK. 2021 revenue – $38M.
I especially liked the part about being an "audacious" face of our company to the world. Hey, it's what I like to do! I love to share and inspire people!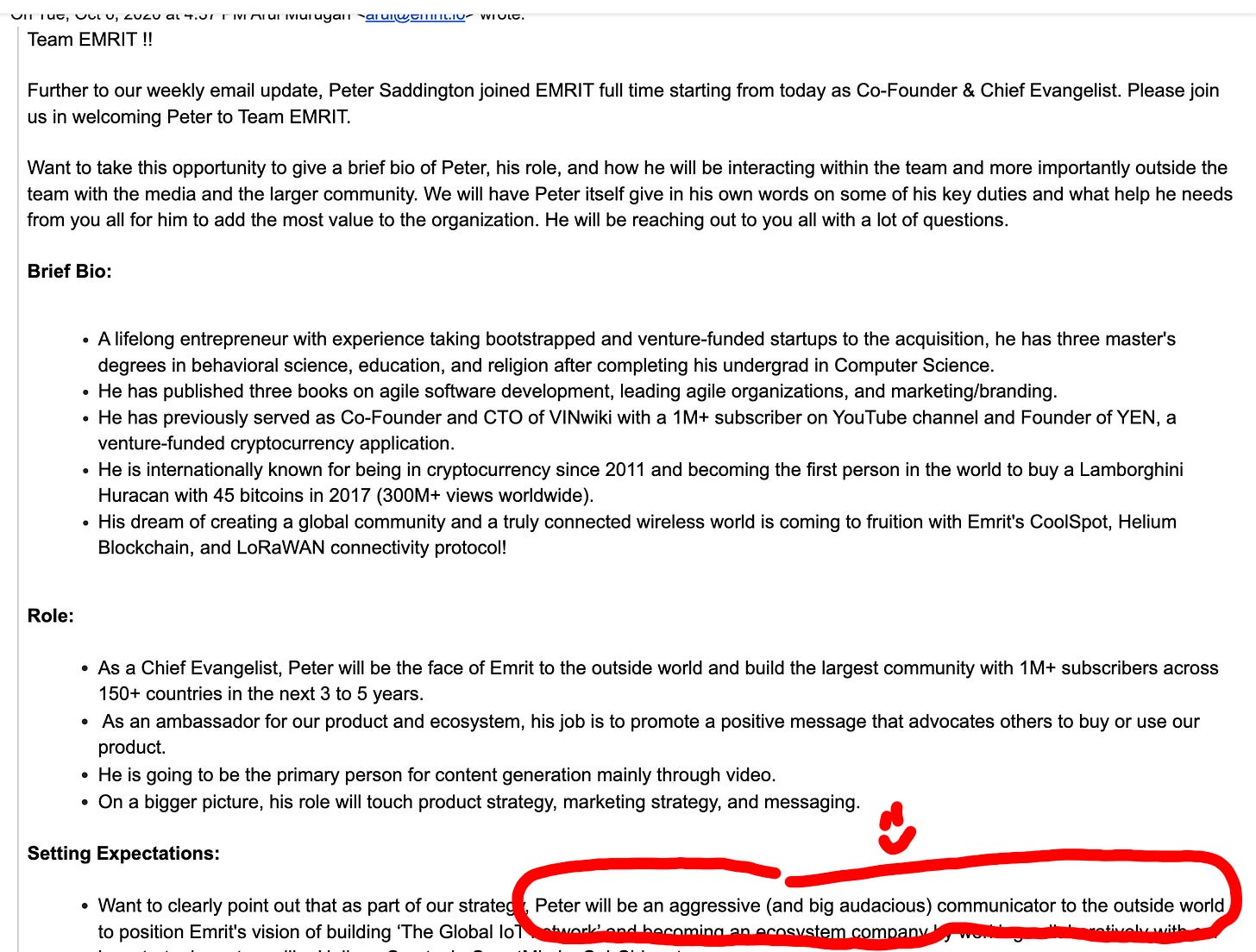 And yes. This above screenshot was totally a humble-brag written by my first investor!
You might wonder then why I'm leaving this amazing company I've put my heart and soul into? Silly rabbit! It's what I signed up for! If you've read my Readme Document, you'll know that I love the sadomasochistic process of building startups from nothing to something, securing a great leadership team, and if the project has found it's product direction and simply needs to iterate on it… then it's time for me to build again. I did this with my previous company as well! The pattern is real! Build to hand off… kinda like the goal of a ScrumMaster.
Building is what I love. Building is what I do. There are also people who love product-sustainment and established-product-growth. I get it! I love building.
I was created to build.
We flying in #TeamEmrit into Atlanta home base this and next week! Stay tuned for global team pics!
2:26 PM ∙ Dec 2, 202128Likes4Retweets
It's amazing that in just 2+ years:
bootstrapped to seed to funded to $38M in revenue. Damn. We crushed it!
we started in a garage, co-lo'd with a venture firm downtown Atlanta, to now having our own offices up in North Georgia.
we built a team from a couple of dudes with cars dropping hotspots all over Atlanta to having deployment partners globally.
we've built a community of over 20K+ people worldwide who love earning crypto with mining.
and I have memories to serve me a lifetime with people whom I dearly love and cherish.
During the writing of this blog I extracted eight startup lessons that I began touching on during this… but decided to save them for full dedicated posts. I guess my blog schedule will be much better this year!
Thanks to all that have been along my journey on building an amazing technology startup in the heart of Atlanta.
It's time to go even bigger. Stay tuned.
Best,
ps